Scottish poet Robert Burns wrote in the eighteenth century. On January 25, known as Burns Night, people all around the world gather to honor him as one of Scotland's most significant cultural leaders. On Burns Night, people gather to honor the poet Robert Burns. This article will discuss the history of Burns Night, the customs associated with it, and the significance of Robert Burns to the culture of Scotland.
Who is Robert Burns?
Robert Burns, better known by his pen name, Rabbie Burns, was born in Ayrshire, Scotland on January 25, 1759. He was the firstborn of seven kids, and his father passed away while he was only a baby. Burns and his mother were left to fend for themselves, and it was his mother who fostered his interest in reading and writing.
Burns did not attend school but learned to read and write independently. A lover of music and poetry, he began publishing his work in newspapers when he was just fifteen years old. However, his transformation into a poet was not instantaneous. Burns spent several years in the workforce as a farmer and later an exciseman, whose job it was to collect taxes on alcoholic beverages. His work earned him the moniker "plowman poet" because of this.
His First Book of Poetry Was Published in 1786 and Was Only Mildly Successful
In 1793, however, Burns's "Poems, Chiefly in the Scottish Dialect" was published, and it was this collection that established Burns as a national celebrity. Auld Lang Syne and To a Mouse are just two of the classic poems included in the anthology, which was a smashing hit. On January 25, the anniversary of Robert Burns's birth, people all across the world celebrate Burns Night.
Robert Burns' Impact on Culture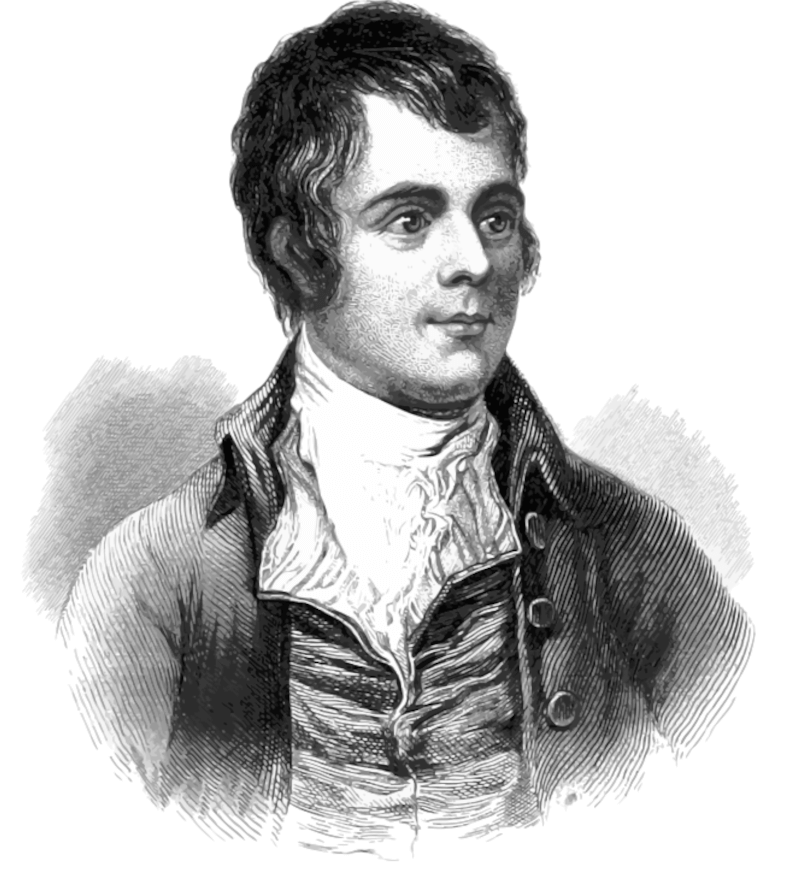 In terms of Scottish history, Burns is widely regarded as a pivotal figure. More than sixty languages now have versions of his works. He is well-admired around the globe. The lyrics of many of Burns' poems are based on old Scottish ballads, which he writes with great feeling. The Scots language, which he employed so beautifully in his poems, was another area in which he excelled.
It would be foolish to downplay Robert Burns' importance; there's a reason he's revered as Scotland's national poet. Many have been moved by his writing, and his impact may be seen in fields as diverse as music and design.
The annual Robert Burns birthday party is held on January 25. Scots from all over the world will be gathering for the evening to honor their country's national poet. Traditional Scottish cuisine and drink are typically served at Burns Suppers, which are celebrated all over the world.
Why Do We Celebrate Burns Night, Exactly?
Robert Burns is honored on Burns Night, a holiday dedicated to his literary legacy. The event is held annually on January 25th, Burns' actual birthday. Nonetheless, the inspiration for the event comes mostly from the so-called Burns' Supper. After Burns died in 1801, eight of his closest friends gathered to commemorate his life with the first Burns supper.
Celebrations of Burns Night typically feature a meal of traditional Scottish fare, toasts to the poet, readings of his poetry, and musical performances. Scots all across the world will gather to honor their ancestry and culture.
Why Does Scotland Hold Robert Burns in Such High Regard?
Many Scots regard Robert Burns as their country's definitive poet. He spent his life penning poems about Scot's way of life after being born in Alloway, Ayrshire in 1759. His legacy lives on: Burns Night is honored not just in Scotland but all across the world.
In his poetry, Burns captures the Scottish people's souls in a manner that no other poet has been able to do before or since. His art is humorous and warm, covering topics as diverse as the stunning Scottish countryside and the arduous existence of a farmer.
Also, he is one of the most well-known poets to write in the Scottish dialect, which he does by employing archaic terms and expressions. This elevates his art to the level of a rare glimpse into centuries-old Scottish culture. This is why Burns Night is a commemoration of both Burns and Scottish culture. It's a time for Scots everywhere to celebrate their heritage and culture with one another.
Just What Does One Do on Burns Night?
Traditional haggis dinners and ceilidhs (Scottish group dances) are only two examples of the many ways that people celebrate Burns Night, but the most common is a sit-down supper with family and friends.
Scottish staples like haggis (lamb heart, liver, and lungs chopped with onion, oats, fresh herbs, and spices, and boiled in the stomach casing of a sheep) and neeps (turnips), and tatties (potatoes) may be included.
The meal is frequently followed by a toast to the poet and a recitation of his work. In actuality, the supper is supposed to follow a set pattern in which the host recites a poem and then nominates another diner to do the same. The rest of the guests at the table can then take turns making toast.
Poems like "Address to a Haggis," "To a Mouse," "Scots Wha Hae," "Toast to the Lassies," "Immortal Memory," and "Auld Lang Syne" are frequently recited at Burns nights.
Other customs on Burns Night include playing games like "Burns Whist" and exchanging "coupons" (little pieces of paper) for whiskey or other drinks later in the evening. However, one of the most significant customs involves celebrating the life and work of Scotland's national poet.
How Can You Honor Burns on His Birthday?
The celebration of Burns Night, a significant part of Scottish culture, is not limited to Scots. We will be feasting, drinking whiskey, and reading poetry. Here are some ideas for how non-Scots might still enjoy Burns Night:
Get Familiar With Robert Burns's Writings
Learning more about Robert Burns personally is the best way to honor his legacy. Find out for yourself why he is commemorated on January 25 throughout the world by reading some of his poems, biography, or other works. The internet and library resources are rich with data. Poetry lovers, those with Scottish ancestry, and anybody interested in Scottish culture will find Burns Night to be an ideal opportunity to do so.
Prepare Some Haggis
Not being Scottish could make this challenging, but there are lots of recipes available online. Haggis is prepared by combining the organ meats of a sheep with other ingredients like oats, barley, and onions. Next, it's usually slow-cooked in the stomach of the animal. There are additionally many other Scottish delicacies you may cook if you're not up to trying haggis, or you can simply buy one from any supermarket or butcher shop.
Swig Some Whiskey Now and Then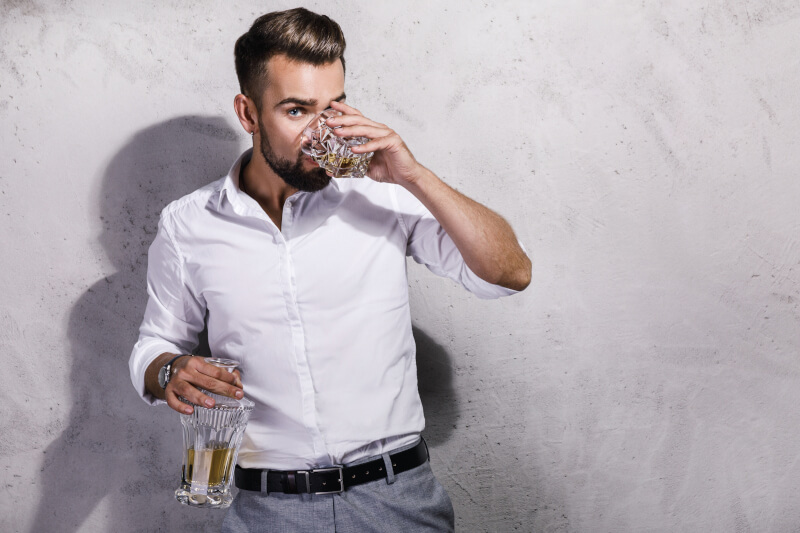 whiskey plays a significant role in the Burns Night festivities since Burns enjoyed drinking it. Learn about the various kinds of Scotch whiskey by trying them out. whiskey, a staple of Scottish society as much as Rabbie Burns himself, is a must-have for Burns Night celebrations.
Go to a Burns Night Supper
Attend the Burns Supper of a Burns Club or a city with a sizable Scottish population if you are fortunate enough to reside near such a place. It is perhaps the most common type of Robert Burns commemoration and is typically smaller and more personal than larger public events.
Typically, there will be haggis, whiskey, a lot of singing, and possibly some tears. Insight into Scotland's past and present can be gained during the Burns Supper.
Go to a Party in Honor of Burns Night
Numerous commemorative activities are being held in many different countries to honor Robert Burns and his legacy. Discover a local gathering you can attend. Fun and lively ceilidhs (pronounced Kay-lee) are sometimes included at larger gatherings. Everyone is expected to get up and dance at a ceilidh, a traditional Scottish dance party. Scottish country dance is similar to line dancing but with much more energy. Robert Burns is often regarded as an embodiment of the Scottish character and his writing is still much praised centuries after his death. Why not join in some authentic Scottish revelry and raise a glass to the poet with a wee dram of whiskey?