Think of the dedication and skill needed to make a spirit that needs nearly eight decades to reach full maturity. The 77-year-old whisky released by The Macallan as part of its renowned Red Collection has caused quite a stir in the whisky community. Now that you've dug a little deeper, you can see how unique this new release is.
You may have been curious about the choice of a bright red label for The Macallan's newest release. Red has always been associated with status and prestige; in The Macallan's world, it represents the company's unwavering commitment to quality, from careful cask selection to the last delicious drop. When you hold a bottle of Macallan that has been aged for 77 years, you are holding decades of whisky history.
The Macallan 77 Is a One-Of-a-Kind Blend
Age, rarity, and expert craftsmanship are frequently mentioned in connection with The Macallan 77. But behind its refined exterior and stellar reputation, what is it really like? When compared to the other whiskies in the Red Collection, how was it made? The history and distinctive qualities of The Macallan 77 are examined here.
History and Development
Master Whisky Maker Kirsteen Campbell is responsible for this exceptional expression, and he or she did so with great care. Her knowledge guarantees that each sip of this whisky reflects The Macallan's standard of excellence.
The Macallan's utilization of their signature "Curiously Small" stills is a distinguishing feature of their whisky. These one-of-a-kind stills have been given credit for boosting flavor intensity, which results in a more concentrated spirit that is ideal for aging.
Prolonged Ageing
A whisky that has been matured for 77 years is an impressive achievement. Spirits that are aged for lengthy periods in oak barrels develop a subtle and varied flavor character as a result of the interaction between the spirit and the wood.
The influence of oak barrels is crucial to the personality of any aged spirit. Nearly eight decades of aging in these barrels have given The Macallan 77 an unparalleled depth of flavor, including notes of old oak, woodsmoke, and baked custard.
Sensational Flavour
This whisky's Cherry Bakewell flavor dances on the tongue, bringing to mind warm baked delicacies and cozy evenings in front of the fire.
The Macallan 77 has a well-balanced profile, with citrusy undertones and powerful woodsmoke and old oak flavors. This harmony sets it apart and makes it easy to recall.
Sweet spices like crystallized ginger, marmalade, and treacle add dimension to the rich flavor of baked custard. The whisky would not be as complex or flavorful without these ingredients.
Importance in the Red Series
Prestige in a Bottle: The Macallan's History and the Colour Red Go Hand in Hand. This color represents royalty and superior craftsmanship in the Red Collection. For many, the vivid crimson label of Macallan 77 represents the pinnacle of whisky making.
This whisky serves as a link between The Macallan's illustrious history and the brand's forward-thinking present. It's a symbol of how the distillery has always strived to be innovative and forward-thinking.
A Peek at the Past and the Future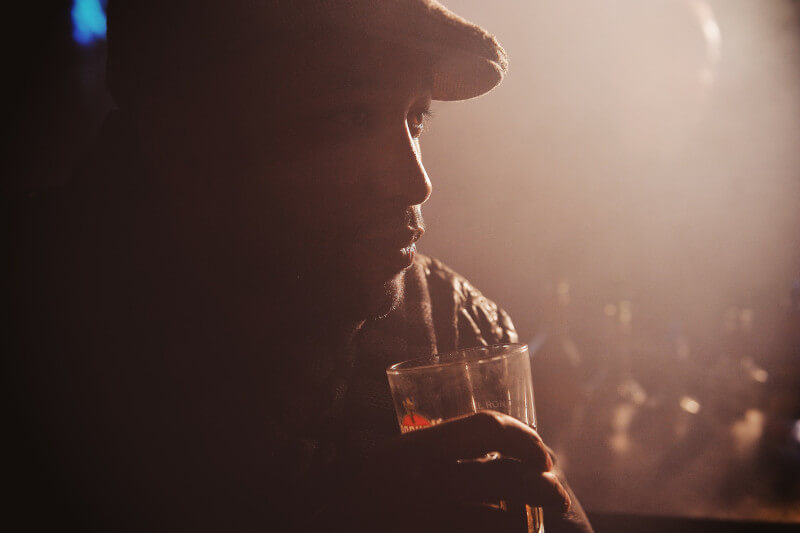 The 77-year-old whisky is more than just a new bottle for the Red Series. It's a tribute to Macallan's storied history that also looks forward to the brand's bright, creative future. The magnitude of this outpouring belies the time, energy, and commitment it took to create. Consider the big picture of your life so far. The world has changed, technology has advanced, and whisky tastes have shifted while this bottle has been aging.
Age may be only a number, as the saying goes, but in the world of whisky, it tells stories of maturity, patience, and change. Especially with the Macallan 77, I feel this way.
A Rare and Extraordinary Present
Consider the present you hold dearest. Now picture giving that person a bottle of Macallan 77 as a present. It's more than just a gift; it makes a bold statement. Those of you who always seem to discover the most thoughtful presents will appreciate this one immensely. It tells stories of perseverance, loyalty, and the quest for excellence.
It's like giving a Van Gogh to an art connoisseur as a present. Why? Because of the history, knowledge, and enthusiasm it contains.
Special Details for Keen Collectors
For a connoisseur like yourself, what makes the Macallan 77 stand out?
Age and Maturation: Extremely few whiskies make it to market after being aged for so long. Just one fact alone elevates Macallan 77 to the top shelf.
Craftsmanship: With Kirsteen Campbell on board, you can rest assured that every last detail will be attended to with care.
A mark of prestige, the Red Label represents the pinnacle of whisky production from barrel to glass. Its flavor complexity, with notes ranging from Cherry Bakewell to woodsmoke, makes it a treat for the senses.
The Macallan 77 is a tribute to the passage of time, evolution, and perseverance. Think about the history, skill, and incredible patience required to create this masterpiece as you sip. This whisky is a celebration of the best of Scotch whisky and can be enjoyed everywhere, from the hectic cities of the United States to the peaceful landscapes of Europe.