Because climate change is a big global problem, businesses all over the world have had to change the way they do business. One industry that isn't living up to this big task is the whisky business, which has a big impact on the environment. The Scottish distillery Bruichladdich is a leader in this trend because it tries to have as little of an effect on the environment as possible.
By finding a new way through the waves of change, Bruichladdich is trying to steer the whisky industry towards a more sustainable future. The distillery is the first single malt distillery in Europe to get the well-known B Corp accreditation for its commitment to environmental performance, openness, and responsibility.
How to Fix What the Victorians Broke
Given that Bruichladdich has been around for a long time, it is good to see that they are moving towards a more sustainable future. Since the distillery has been around since the Victorian era, it is inextricably linked to the past of the whisky business.
After taking radical steps to cut emissions and energy use, Bruichladdich went from being a coal-fired plant to a carbon-neutral production model. Infrastructure problems slowed down the company's first efforts to set up an anaerobic digestion system. Now, the company is looking into other renewable energy sources, such as hydrogen energy generation. Throughout the process of making whisky, Bruichladdich has found ways to save water. These systems are made to clean and process wastewater so that it can be used in many ways that don't involve drinking. These kinds of acts help a lot to ease the pressure on water supplies for homes.
Bere Barely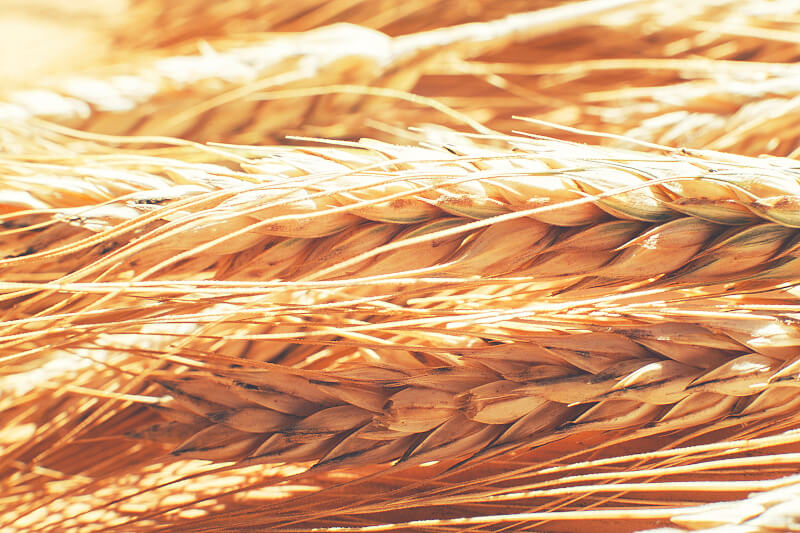 The old grain bere barley was brought back by Bruichladdich and the Agronomy Institute at the University of the Highlands and Islands. This barley is both historically important and hardy. It grows well in Scotland's dry climate and poor soil with much less water and fertilizer than other types. Bere barley is a natural resource that can be used again and again. Bruichladdich uses it in their whisky because they value history and custom.
They have pushed farms that care about soil health, biodiversity, and taking care of the environment to work together. By doing this, Bruichladdich can make a stronger connection between its products and the wild world.
Taking a "Hyperlocal" Point of View
By opening a bottling plant in 2003 to cut down on the carbon costs of travel, Bruichladdich showed that it cared about the environment and the growth of the local economy. Bruichladdich has started several projects to reduce the amount of plastic packaging and other single-use plastics it uses in its business by the year 2025. This goal can be reached in two ways: by reusing materials and by changing the way packaging is made.
In Islay, the brewery is ahead of the curve when it comes to human resources. It's a part of the way everyone who works there thinks. Workers take part in practices that are good for the environment, learn about the environment, and are actively urged to join sustainable community projects. Bruichladdich buys barley from farmers on the island of Islay. This helps the local business and gives the product a more genuine feel.
The "B Corp" Label Shows That a Company is Open and Honest
The company Bruichladdich was praised for caring about the environment. Zero Waste Scotland, the Energy Saving Trust, and Nature Scot all helped the distillery because of its commitment to protecting the environment, which was honored at the VIBES Scottish Environment Business Awards.
The prestigious B Corp title, which is similar to the "Fair Trade" seal of approval, was given to Bruichladdich for meeting strict social and environmental standards and promoting openness and accountability in the way the company works. Even how they get their raw materials shows that they care about the environment. From the corks to the wrapping, they make sure that everything comes from reputable companies that care about the environment. They also work with their suppliers on projects to make eco-friendly changes.
Bruichladdich is committed to sustainability in many ways, such as by helping local communities and putting an emphasis on ethical employment standards. They also use renewable energy sources and energy-efficient production methods. Its many volunteer and fundraising efforts show how much it wants to help people and the world.
Understanding the B Corp Accreditation in the Distillery World
Now you may be wondering how companies like Bruichladdich are ambitiously rectifying their sustainability within the production process. What does this coveted accreditation truly entail? What benchmarks do distilleries, or any company for that matter, need to meet to wear this badge of honor?
Decoding the B Corp Standards
Environmental Performance: Companies need to demonstrate significant and ongoing measures to reduce their environmental footprint. This could range from reducing waste and conserving energy, to innovative methods like Bruichladdich's anaerobic digestion system or their endeavors in water conservation.
Openness & Accountability: A major cornerstone of the B Corp certification is transparency. Companies need to be open about their practices, impacts, and efforts towards sustainability. This means they should be readily sharing data, accomplishments, and even setbacks with the public.
Social Responsibility: Firms must prove they're contributing positively to society. This might involve championing local businesses, fostering community growth, or, as Bruichladdich does, encouraging workers to engage in environmentally beneficial practices.
Employee Relations: Ethical employment standards are crucial. This encompasses fair wages, safe working conditions, and fostering a workplace environment where employees are encouraged to grow, learn, and be a part of the company's sustainability mission.
Suppliers & Sourcing: B Corp companies have a responsibility to ensure their entire supply chain aligns with the accreditation's high standards. From raw materials to end-product, each step should prioritize sustainability. Bruichladdich, for instance, not only checks where their corks come from but also ensures their wrapping and other materials are sourced from environmentally-conscious suppliers.
By integrating Bruichladdich's efforts into the broader context of the B Corp certification, it's evident that their endeavors are neither random nor isolated. Their initiatives, from reviving the old grain bere barley for its sustainability attributes to launching a bottling plant to reduce carbon footprints, are part of a larger tapestry that the B Corp certification outlines. By understanding this framework, it becomes easier for enthusiasts and consumers to identify genuine sustainability efforts and separate them from mere marketing ploys.
Bruichladdich Distillery is a leader in the industry because of its commitment to sustainability, its use of new techniques to make spirits, and its focus on quality and originality. Its commitment to environmental sustainability and community empowerment goes far beyond what is needed by law or what is popular at the moment. As a result, whisky as a whole has been changed fundamentally. At Bruichladdich, we don't just see a set of rules or a bunch of licenses; we see a way of life. This distillery's amazing path from the Victorian era to the top of environmental sustainability is not only a useful case study for the whisky business but also a model for any company that wants to rethink its place in the world.